Kung Fu Weapons of China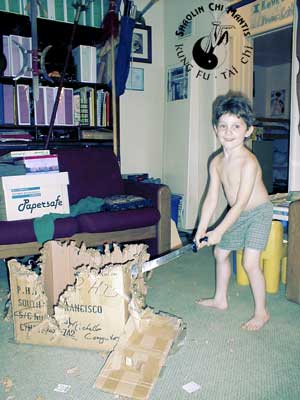 I appreciate the spiritual nature
with which the Japanese treat their samurai swords,
and always seek to have a compassionate relationship
with each of my weapons.


However, the Chinese have a different disposition towards their weaponry.
The Chinese tend to treat their weapon of choice like a toothbrush. You keep it clean and prevent others from using or borrowing it. When it wears out, like every toothbrush does, you replace it with another. This simple pragmatic perspective allows the Gongfu artist to really 'use' his weapons.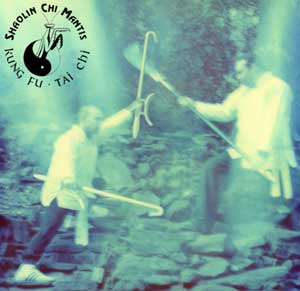 I have certain weapons I may be more gentle with, but every weapon of mine must endure a minimal amount of wood chopping and conflict with other weapons wielded by my students. I take pride in many of the sword and spear slices in my weapons and remember with fondness the performances where I hacked my student's staffs and spears into pieces with my Monk Spade.
One of my Disciples, Bo Jie-Ming, used to get really aggressive and I would respond in-kind. I broke and chopped up so many of his staffs and spears I started giving them to him for free to absolve my guilt.

SHAOLIN CHI MANTIS Traditional Buddhist Gongfu

Our student motto:
Truth, wisdom, and courage .™"

Our school slogan:
" The ultimate self-defense is self-awareness .™"