Shaolin Chi Mantis requires that each student dress appropriately for class in either traditional Chinese clothing or modern workout wear. School t-shirts and some other silkscreened clothing may also be appropriate for class. Regular sweat pants and t-shirts without logos may also be allowed. In the rare event you are unable to get home for your clothes before class, we may only require that you turn your t-shirt inside-out so no logos are shown.
T-SHIRTS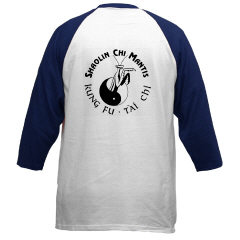 Most of our shirts for classes tournament and fun are at CafePress.com
VIsit our www.shaolinCOM.com SHOPPING CART
for current prices and new designs.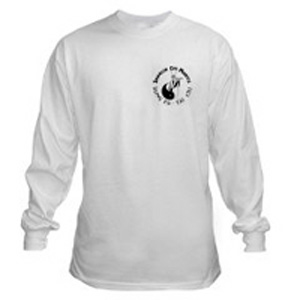 Check out our newest Kung Fu designs at BuddhaKungFu.com/t-shirt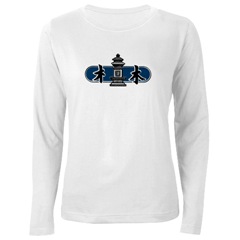 CLOTHING ACCESSORIES

Sashes are worn in all Shaolin Chi Mantis Kung Fu and Tai Chi classes.

Sashes are also required of all Buddha Kung Fu and Tai Chi Youth students, which are colored differently than the SCM sashes.

If you are just beginning, you need a WHITE SASH for either Buddha Kung Fu , Tai Chi Youth or Shaolin Chi Mantis classes.

For a detail of our Belt Ranking systems, please visit the following webpages:
Order your sash from Buddha Kung Fu.